If you're a rock fan or you have a friend or two who might be, then you understand that beef with Imagine Dragons comes naturally as they do not commit to the genre. Imagine Dragons said in an interview categorically a few years ago that they have no specific genre. This drew the ire of many rock music fanatics, especially when the band won a Top Rock Band award despite not being a fully-fledged rock group.
Yes, this is some serious beef here, but I must tell you that even though a few of the criticisms may have ruffled the band leader's feathers a little bit, the band has not changed its stance. Keep reading for all the juicy details!
Why do some people not like Imagine Dragons?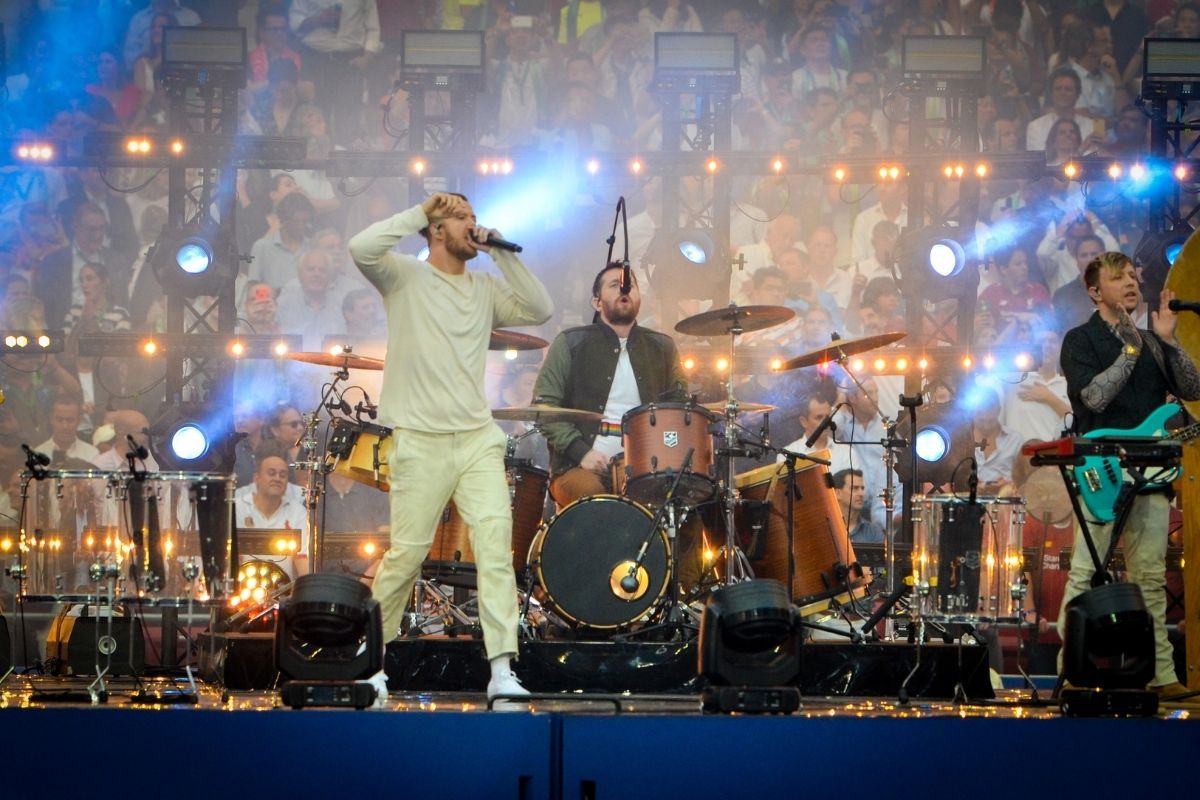 As a rock band, Imagine Dragons have been highly criticized for the more pop-oriented tracks in their repertoire. As soon as Billboard revealed that "Believer," "Thunder," and "Radioactive" had been the decade's best-performing rock songs, a chorus of skepticism was directed at the band. This criticism hasn't stopped the band from referring to itself as "genre-less".
Despite their success and massive social media followings, Imagine Dragons have received a mixed reaction since their mainstream emergence. According to Metacritic, their first four studio albums earned 60 or less out of 100 when reviewed.
Types of effects, adherence to formulas, genre-hopping, as well as over-the-top arena rock production have been some of the many criticisms levied at the band.
What Made The Imagine Dragons Criticisms Escalate?
As a result of their appearance at the 2019 College Football National Championship halftime show as part of the halftime show, the American music publication Spin published an article titled 'Is Imagine Dragons The Worst Band Ever?'
The band's lyrics were heavily criticized as being a component of inspirational sayings and pseudo-theatrical yelps, hardly meriting repetition, if only because Reynolds seems so inclined to do that himself."
Critics have repeatedly drawn comparisons between them and Canadian rock band Nickelback, citing the latter's poor public image.
When Did Imagine Dragons Form?
As undergraduates at Brigham Young University in 2008, lead vocalist Dan Reynolds and drummer Andrew Tolman struck up a friendship. For their band, Reynolds and Tolman hired guitarist Andrew Beck, bassist Dave Lemke, and pianist Aurora Florence.
The group's name is an anagram of a word known only to its members, and Reynolds said that each member approved of the moniker.
However, Beck and Florence abruptly parted ways with the group after the release of their lengthy album Speak to Me in 2013. Since graduating from Berklee College of Music in 2007, Wayne Sermon has been a guitar player.
Later, Tolman enlisted the help of his wife, Brittany Tolman, who joined the band as a backup singer and keyboardist.
Lemke eventually dropped out of the band, which led Sermon to look elsewhere for a bassist and bring on Ben McKee, a fellow student at Berklee.
Their first three EPs were recorded and released in the band's hometown of Provo before they moved to Las Vegas, the hometown of lead singer Dan Reynolds.
Do All Metalheads Hate Imagine Dragons?
Definitely not. If you spend time as I do reading through many of the forums, you'll find hardcore rock fans supporting Imagine Dragons.
For instance, one former Analyst, Tyler Tharrat, said in Quora that musicians have become too "elitist," leading to hate or intolerance toward each other's music.
According to Tharrat, "I am a huge admirer of death metal. In addition to hardcore and math metal, I enjoy listening to some of these genres. However, I am a huge fan of Imagine Dragons.
They introduced me to playing guitar finger style, and encouraged me to branch out musically."
Are Some Music Fanatics Too Conservative or Elitist?
Imagine Dragons are despised due to the elitism and conservatism prevalent in the music and audio industries. The band's success can be attributed to a "basic" or "generic" formula.
But the ambiguity in this attitude comes from the fact that they don't seem to care about anything other than themselves. Look at the current crop of popular music, and you'll see that it's all based on nostalgia.
Except for a few rare instances. If there's something new in town, it's destroyed, put to death, and then sold on the black market for all it's worth. It gets a terrible rap, in my opinion, for no good reason. Their upcoming 2021 album "Enemy" was incredible.
The band's sound has a lot to offer listeners.
It's "pop-rock," but with a more heavy metal flavor. Imagine Dragons use a cool method to bring folks from different genres together. This band's song has a way of getting stuck in one's head for days on end because of how nostalgic it is.
You either adore them or despise them. At least once a week, you're likely to hear someone humming radioactive, demonic, or adversary.
Could the Hate For Imagine Dragons Reflect People Gravitating To More Explicit Music?
An Imagine Dragons former fan in Tokyo emphasized that one of the songs helped him out of a depressed state. He noted that "even if I don't like them as much as I used to, I can still tell you why they used to be my favorite band."
I endorse everything that follows.
Lyrics on sexuality
Drugs
Other taboo subjects are not part of their repertoire
Swearing is not permitted
Everything listed above means the band is rated PG.
The resounding din
You'll be shaken to the core by Dan Reynolds' powerful voice and pounding beat
Wonderfully lyrical
"One of their songs helped me go through a depressive phase, thus this one's more personal for me. Although I don't believe in self-diagnosis, I was constantly self-harming and thinking about death. I couldn't sleep because of it. It can still happen."
The Lyrics referred to go
"Your time will come if you wait for it if you wait for it." Those are from the song Amsterdam. "There was something in these lyrics that spoke to me and I'm thankful for their music.
Even though I don't like their latest album, Imagine Dragons will always have a special place in my heart." Now that's as honest as a review can get.
Is a Culture of Hate Being Propagated in Today's Music Industry?
When I look at all the awards that Imagine Dragons has captured, the charitable performances they've undertaken, and the motivation that the band spews, I can't help but love them. The fact that people continue to buy their albums and attend their concerts speaks volumes.
It tells us that the haters speak loud but the fans quietly embrace and put their money where their mouth is. If so many people are supportive of Imagine Dragons, then really and truly, it's just a few haters using the internet to drive their agenda. What do you think?
[wpchatai]