What exactly should you know about Becki Newton? To start with, she comes from a talented family, with her mother, brother, and aunt all distinguished artists in their own right. So it was only natural that Becki herself would achieve a similar level of acclaim for her work in television and movies.
Since she has considerable European descent in her heritage, it's not surprising that she wanted to study European history in college, and she actually spent several semesters abroad to get the most out of her studies.
It wasn't long after graduating from the University of Pennsylvania that she began her career as an actress. This is not very surprising, given the fact that she had already participated in summer stock and several local productions since the age of 13. To give herself the best chance for success, she relocated to New York, where she threw herself into Broadway tryouts. Soon, she began getting work in commercials, and television shows, and her career was off to the races.
In 2006, she did a screen test for a role in the upcoming TV series Ugly Betty and landed the role of Amanda Tanen. She would go on to play a major part in that series for the next four years, through 85 episodes, and that cemented her reputation as a first-class actress.
Before Ugly Betty was finally canceled in 2010, Becki had the opportunity to pursue one of her real dreams by appearing in the musical Girl Crazy, staged by New York City Center Encores! That was in 2009, and her role of Molly Gray played opposite her real-life husband, Chris Diamantopoulos.
What are Becki Newton's most prominent TV and movie roles?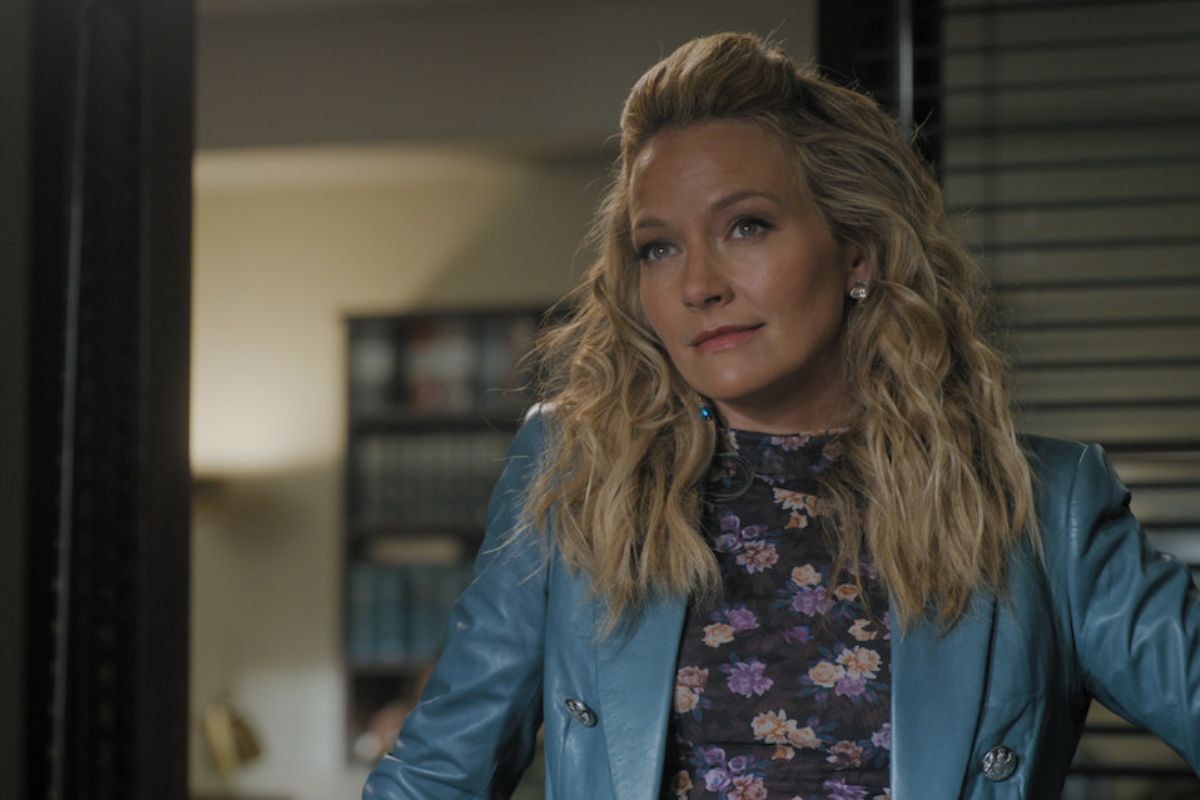 Between 2004 and 2007, Becki appeared in a number of television series, notably American Dreams, Law and Order: Special Victims Unit, The Men's Room, and Charmed. Her biggest role came in 2006 when she landed the role of Amanda Tanen in Ugly Betty.
She played the same character, Amanda Tanen, in Mode After Hours in 2008-2009. She had a very busy year in 2011, appearing in the TV series Love Bites, and two TV movies, The Chamberlain Sisters and Untitled Jeff and Jackie Filgo Project.
In 2013, she landed a spot on The Goodwin Games, and at the end of 2014, she ended her voice-over roles on the animated series American Dad, after a seven-year run. She had another busy year in 2015, doing work on the TV mini-series Weird Loners, and playing the part of Christy in the TV movie Winning Ugly.
She had a recurring role as Katrina Thorn in the 2018-2019 TV series Tell Me a Story, and in that same two-year period, she played Jackie in the TV series Divorce. She is currently (2022) appearing in The Lincoln Lawyer, playing the role of Lorna.
Fun facts about Becki Newton
Even many of Becki's fans do not know that when she first arrived in New York City, she was obliged to get a job as a waitress in the Times Square Brewery. She supported herself with this job while she was trying to break into the entertainment industry, and as we all know, she eventually succeeded.
Something else you may not know about Becki is that she can speak Spanish, Greek, and German quite well. She had the opportunity to converse using these languages when she was studying abroad during her college years.
Her all-time favorite movie is Dirty Dancing, partly because she loves the dance sequences in the film, and partly because she admires the two main actors/actresses. Not surprisingly, one of her current aspirations involves learning how to dance in the salsa style.
Given her natural talent, there seems little doubt that she will master it before long and become the salsa queen of her family. She is also a very down-to-earth person who knows she is attractive but does not consider that her greatest asset.
As she herself has said on several occasions, "When I think of the most beautiful women in the world, they're not supermodels. They just have their own inner beauty that radiates outward." She has also been known to say, "Glamour is fun! Spending time to get ready isn't about being fussy; it's about taking care of myself."
Frequently asked questions
Q: How old is Becki Newton?
A: A true patriot, Becki Newton was born on the 4th of July, 1978, which makes her 44 years old as of 2022. Her birthplace was New Haven, Connecticut, and her parents were Thomas and Jennifer Newton. Her ethnicity includes ancestors who were of Scottish, French, Norwegian, Czech, and English descent.
Q: What is the approximate net worth of Becki Newton?
A: As of August 2022, Becki's approximate net worth is $2 million. She has earned a considerable amount of money from numerous television series and made-for-television movies. Many of these TV series included multiple episodes, particularly Ugly Betty, which ran for a whopping 85 episodes.
Q: Is Becki Newton married, and does she have any children?
A: Becki married fellow actor Chris Diamantopoulos after meeting him in a subway station in 2005. She gave birth to her first child, a son, in 2010 and then a daughter in 2014. She then gave birth to another daughter in 2020.
Q: Is Becki Newton the only talented member of her family?
A: Becki may be the most talented member of her family, but she certainly is not the only talented one. Her brother is also an actor (Matt Newton), aunt Stephanie Chase is an accomplished classical violinist, and her mother Jennifer is likewise a prominent artist.
Sources:
[wpchatai]