POP Montreal is an international music festival here in Montreal which is celebrating its 10th anniversary from September 21st to the 25th, 2011. POP is now recognized as an important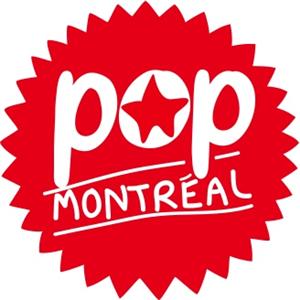 multidisciplinary taste-making event, expanding its mission through various components: Puces POP, Art POP, Film POP, Kids POP and the Symposium. For the first time, we here at Sound On Sight will be present to cover Film Pop, a program branched out of a driving desire to create cinematic events within the same independent spirit as POP Montreal. Film POP became the first of our 5 segments. It is an annual celebration of the best in music related underground cinema and presents each year bold movies that are making waves in the scene. Through artistic cinematography, it gives the public rare opportunities to attend special viewings and seek to demonstrate the significant place music holds within our society, the world and in movies.
Film POP hosts 5 days of programming during POP Montreal, attracting over 1000 festival-goers. In the same vein as the festival, Film POP aims to revitalize the movie-going experience by inviting internationally renowned directors and cinematographers to present their movies in interesting and unusual venues. Along with prestigious films and intimate viewing settings, Film POP offers a variety of special events, including activities such as: live film scores, local music films screened at street level for general public, home-screenings with the filmmaker in attendance, and looped music videos in a variety of festival venues.
This year's line-up seems extremely promising. Here is a list of films that you should be interested in checking out, and be sure to come back in the upcoming weeks for more coverage, reviews and podcasts dedicated to the festival.
Surrogate Valentine
Dave Boyle | USA 2011 | 85mins. | Canadian Premiere
With star/musician Goh Nakamura in person!
San Francisco musician Goh Nakamura (playing himself) is barely scraping by playing live gigs and teaching guitar. So when a filmmaker friend asks him to teach guitar lessons to TV star Danny Turner (Chadd Stoops) for his upcoming movie role, Goh jumps at the chance. While on tour together, things get complicated when Goh's high school flame Rachel (Lynn Chen) shows up.
[vsw id="2E4ihPOvIvA" source="youtube" width="500″ height="425″ autoplay="no"]
Color Me Obsessed: a film about the replacements
Gorman Bechard | USA 2011 | 123mins. | Quebec Premiere
Director Gorman Bechard brings an extraordinary vision to a unique filmmaking challenge with Color Me Obsessed, the first documentary on the influential '80s indie-rock band, The Replacements. "I wanted to give the band god-like treatment," he explains, "but I didn't want to make a VH-1 where-are-they-now style documentary." Combining the band's mystique with the passion of their fans, Bechard made a music documentary with no music and not one single image of the band. "People believe in god without ever seeing or hearing him or her," the director says. "I'd like viewers to believe in the band that way." Rockers (Colin Meloy, Craig Finn, Tommy Ramone, Grant Hart, Goo Goo Dolls), journalists (Robert Christgau, Legs McNeil, Ira Robbins), fans both famous (Tom Arnold, Dave Foley, George Wendt) and not, Bechard interviews over 135 believers, delivering the potentially true story of The Replacements, America's last best band.
[vsw id="z9Tnhxu0Q-8″ source="youtube" width="500″ height="425″ autoplay="no"]
Bloodied But Unbowed
Susanne Tabata | Canada 2011 | 74min. | Quebec Premiere
Co-presented with Bongo Beat Records
additional matinee screening Sunday Sept. 25 at 1:30pm!
Cost of rebellion set against the first wave of Canadian punk rock – a bunch of rebels from a backwater town who gained notoriety in the late 70s and have never lived it down. Music. Punk. Rebellion. Sex. Drugs. Death.
Bloodied But Unbowed is the first in-depth chronicle of Vancouver's original punk scene. Distinct from London, New York and L.A., Vancouver punk was eclectic, raw, politically charged, relentless and at times comedic. Bands like DOA, Subhumans, Young Canadians, Pointed Sticks, Modernettes, UJ3RK5 and the Dishrags, helped forge the city's reputation as an alternative mecca, attracting and influencing the likes of Kurt Cobain, former Guns N' Roses' bassist Duff McKagan and Henry Rollins.