Every thirty days, I like to post a list of my favorite films I've recently watched. Here are the best films I've seen throughout the month of September. This list is based on movies theatrically released here in Canada, and I do not include what I have seen at film festivals.
****
1: The Turin Horse
Directed by Bela Tarr and Ágnes Hranitzky
Written by László Krasznahorkai and Bela Tarr
Bela Tarr is known as the Hungarian master of minimalist cinema and one of the greatest moviemakers of all time. At age 56, he sadly announced his retirement and The Turin Horse to be his final film. What better way to retire than with a starkly beautiful and exceedingly demanding meditation on the human condition. Here Tarr co-directs with his wife, Ágnes Hranitzky, and shares writing credit with novelist László Krasznahorkai, with whom he adapted one of his classic works, 1994's Sátántangó, among others. The Turin Horse is an dubious story of Nietzsche, when in 1889, he saw a cabman abusing his horse and decided to intervene. The Turin Horse will bore 99% of audiences – but lovers of vivid atmospheric films will find themselves mesmerized. This is essential viewing for the braver, more discerning/patient filmgoer; a remarkable expressive black-and-white film with a haunting score, brilliant sound design, Tarr's trademark long takes and the longest-most beautiful establishing shot you'll ever see.
2: A Separation
Directed by Asghar Farhadi
Written by Asghar Farhadi
A Separation captures the ways in which good intentions can lead to interpersonal conflicts – how a misunderstanding leads to a disagreement and to an accident and so on. This modern and sullen ballad speaks to life in Iran but also tackles themes that are far more universal. It's biggest accomplishment is weaving together these stories and people in a way that, although we can see the logic of everyone's position, our emotions often disagree and our allegiances shift throughout. This is a film that examines a culture in which religion and tradition over-complicate a legal system. Morally complex, suspenseful, and consistently involving, A Separation is a masterpiece and well deserving of all its critical praise.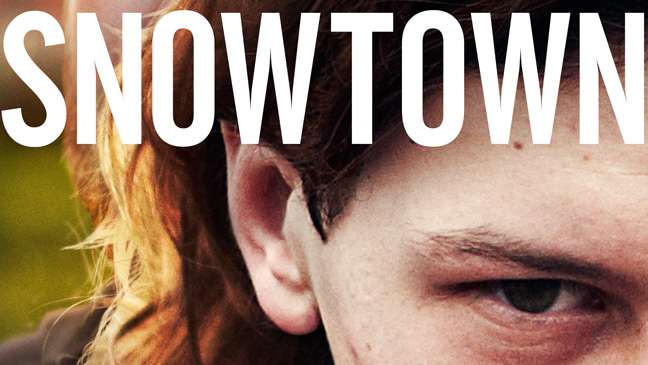 3: The Snowtown Murders
Directed by Justin Kurzel
Written by Shuan Grant
First-time director Justin Kurzel and screenwriter Shaun Grant, using pointers from the books The Snowtown Murders and Killing for Pleasure, tell the story of John Bunting, Australia's most notorious serial killer, whose modus operandi led to his 1990s killing spree – dubbed the "bodies in the barrels" case.
Snowtown is unrelentingly grim and terrifying – a strong directorial debut, showing great promise for a first time filmmaker. Director Justin Kurzel delivers a slow, effective burn, examining how one man's harmful beliefs spread through a community in the most horrific way possible. Kurzel for the most part avoids sensationalistic, macabre or exploitative techniques. Snowtown shows the irrational paranoia and prejudice of a small community, and how Bunting carefully infected the minds of those around him – spotlighting the very worst attitudes in society. The result is depressing and at times unbearable to watch… (read the full review)
4: Bullhead
Written by Michael R. Roskam
Directed by Michael R. Roskam
Writer/director Michaël Roskam delivers an assured directorial debut in Bulhead, a disturbingly visceral art-house drama that ably blends elements from other genres. While punctuated with moments of austere dark humour, Bullhead ranks as one of the most original crime pics in recent memory – one which is light on crime but heavy on drama, blending thriller elements into what amounts to a character study. This emotionally driven tale of revenge, redemption and fate is morally complex and constantly surprising, shattering the myths of brute machismo by way of its central standout performance in actor Matthias Schoenaerts… (read the full review)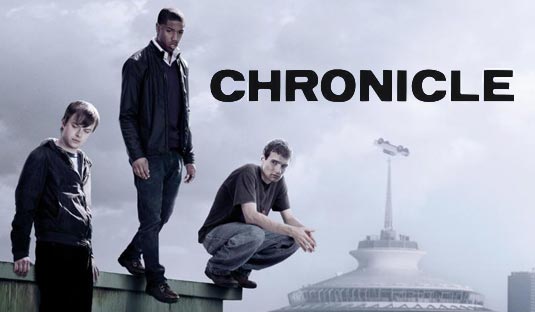 5: Chronicle
Directed by Josh Trank
Screenplay by Max Landis
Director Josh Trank and screenwriter Max Landis (son of filmmaker John Landis), put a fresh, invigorating spin on the superhero origin story, with Chronicle, a movie so sleek and incredibly ultra-portable, it suggests better things to come from the duo. The two display enough raw talent and ingenuity in their feature debut that this jolt to the found-footage genre transcends its gimmicks with a clever script, fast-paced direction, and engaging performances from its young cast. In many ways less a superhero movie than a coming-of-age story, Chronicle manages to outdo other mega-budget comic book spectacles by deconstructing the conventional superhero narrative and reassembling it as an artful dialogue on the troubled teen psyche… (read the full review)
– Ricky D