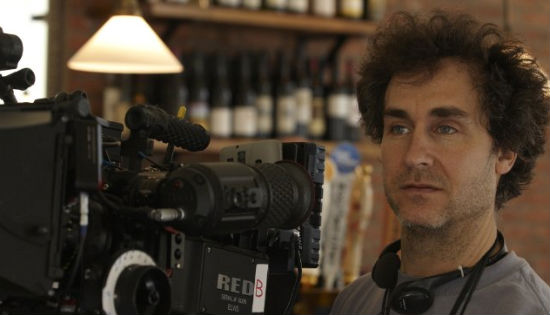 Morris Abraham Cohen, regularly referred to as, Two-Gun Cohen, was a Jewish soldier and adventurer who became aide-de-camp to the Chinese leader Sun Yat-sen and a major-general in the Chinese army.
Cohen fought with the Canadian Railway Troops in Europe during World War I where part of his job involved supervising Chinese laborers. He also saw some fierce fighting at the Western Front, especially during the Third Battle of Ypres. After the war, he resettled in Canada. But the economy had declined and the days of the real estate boom were long over. Cohen looked for something new to do, and in 1922 he headed to China to help close a railway deal for Sun Yat-sen with Northern Construction and JW Stewart Ltd. Once there, he asked Sun for a job as a bodyguard.
That is just a short description of the man's extremely interesting life. Well now it seems a film version of Cohen's life is now being developed for the big screen. Producers Rob Reiner and Alan Greisman have attached Doug Liman (Go, The Bourne Identity) to direct, working from a script by Matt Brown.
The Hollywood Reporter broke the news of the film and spoke to Liman about it who said:
"He's a thief and a con man who goes to China with visions of self-aggrandizement, but while he's there he falls for the country and for a woman. The story falls off the shelf without having to twist the facts. It's almost hard to believe it happened. I've been making extremely American movies and this is a chance to make a movie that plays out on an international scale: we've got the Westerners, the Brits, the warlords and then all the Chinese culture".
The project's lead financial backer was found in Beijing Galloping Horse — the company behind director John Woo's upcoming English-language Flying Tigers project. From China, Galloping Horse CEO Ivy Zhong will produce the Cohen project with Tina Shi, Loehr's wife, who also works at the company.
Asked what he felt about shifting his focus from the Bourne franchise, Mr. & Mrs. Smith and Fair Game to working halfway around the world, Liman said: "Our future is going to include China. I was blown away by the creativity and flexibility of the filmmakers in China, which makes Hollywood seem rigid."
[wpchatai]