Today, when you say the name of actress Lisa Edelstein, people typically think of Dr. Cuddy on House. She played the foil and romantic interest of the irascible Dr. House (Hugh Laurie) for all but its final season. She was far from new to film and TV when she landed that role though.
Many people think of her as an overnight sensation, but in truth, she had begun working as a playwright and actress during the 1990s, first appearing on stage, then movies and TV.
She managed a lot of screen time during the 2000s, including her 2002 turn as Patty in the artsy sitcom Leap of Faith that was shot with only one camera. She landed many guest-starring appearances in the 2000s on the TV series Judging Amy, The Practice, and Without a Trace. In 2004, Edelstein landed the role that made her career, a major character in the ensemble cast of the medical drama series House. The role of Dr. Lisa Cuddy resulted in numerous awards and nominations for her acting.
The series opened doors for her and in 2013, she landed another recurring role in the series House of Lies. She also appeared in Castle and voiced the character Kya in the animated TV series The Legend of Korra. You will hear her in 14 episodes. Many Millennials recognize her as Abby McCarthy in the TV series Girlfriends Guide to Divorce and from the 2016 comedy-drama film Joshy.
Most recently, she has portrayed Phoebe in The Kominsky Method, a comedy-drama series on television. You can also see her in a recurring character on a different TV medical doctor The Good Doctor. Since you have watched her for so many years on TV and in film, you might think you know her, but read on to learn 25 facts about actress Lisa Edelstein that we bet you did not already know.
1. Although best known as an actress, Lisa Edelstein also works as a playwright.
Her first professional work in New York City was as a playwright.
2. Lisa Edelstein's best-known role is as Dr. Lisa Cuddy, the administrator of the hospital in which the TV series House takes place.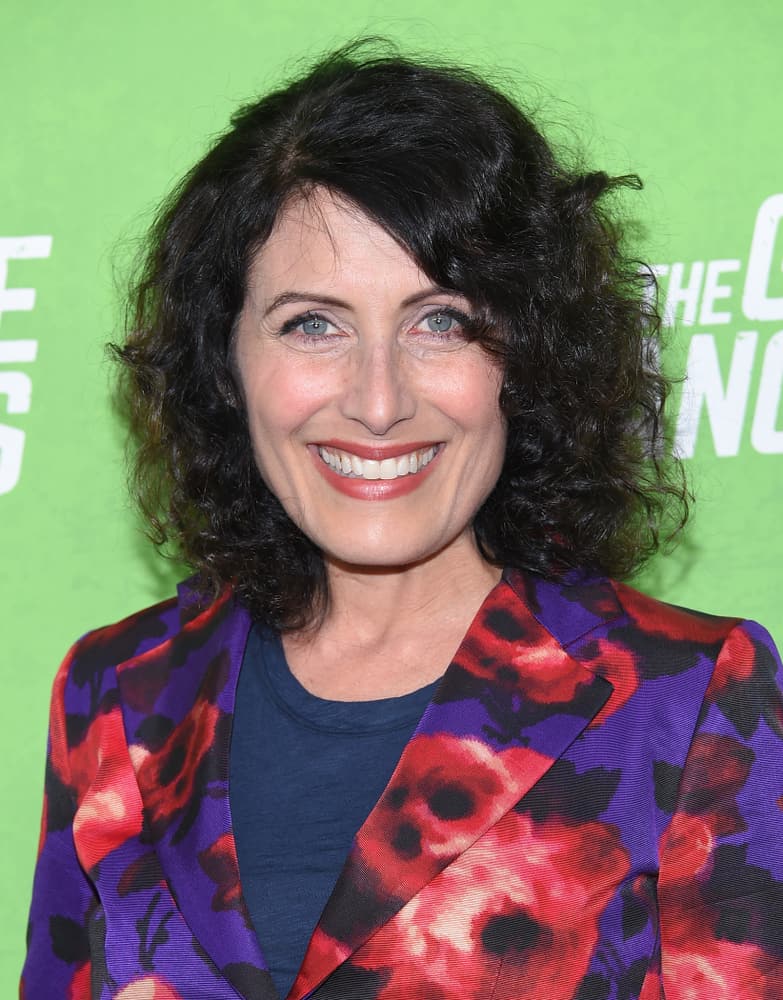 3. Her birthday falls on May 21, 1966.
This makes her a Gemini, the sign for twins.
4. We will bet you did not know that in the mid-1990s, the actress did voiceover work, too.
If you watched cartoons during the 1990s, you probably heard her doing the voice of Mercy Graves on the show Superman: The Animated Series. Edelstein's character appeared in nine episodes.
5. Her birthplace is Beantown, the nickname for Boston, Massachusetts.
6. Edelstein's parents are pediatrician Alvin Edelstein and Bonnie Edelstein, a housewife.
Their ethnicity is Russian Jewish and Polish Jewish
7. She is the youngest of three children.
8. Lisa Edelstein married in 2014.
Her spouse artist Robert Russell. The pair reside in an isolated country home on Silver Lake that has its own dog park. They dated for a few years before marrying on May 25, 2014. At their Sunday wedding ceremony, the couple exchanged bespoke gold wedding bands designed by Los Angeles jeweler Neil Lane. Edelstein instantly became a wife and mom, since her "I do." to Russell makes her stepmother to his two sons from a prior relationship.
9. Her family moved to New Jersey when she was a kid, so she graduated from Wayne Valley High School in 1984.
Growing up in Wayne, New Jersey, she served as a cheerleader for the New Jersey Generals.
10. She completed her university education at New York University, Tisch School of the Arts.
She graduated in 1988 with a bachelor's degree in fine arts. She worked her way through school doing various jobs in New York City nightclubs. (More on this later.)
11. She is known for her willowy figure which designers describe as a slim hourglass.
Lisa Edelstein measures 36-24-35 inches with a height of 5 feet 6 inches and a weight of 130 pounds (59 kg). She wears an 8.5 US shoe and a US dress size of 8. She is known for her wavy dark brown color hair and piercing blue eyes.
12. She also goes by the nickname Lisa E.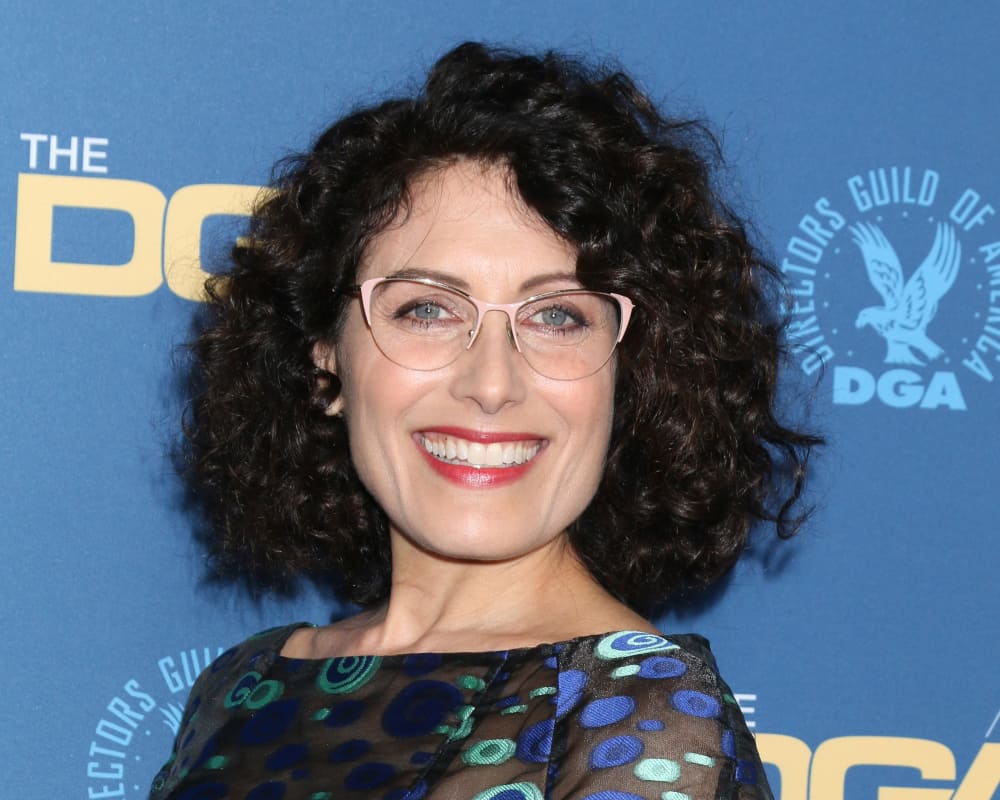 The clubbing-sounding moniker makes it sound a bit like she sang as a Prince backup singer, but she did not.
13. She was reared in the Jewish religion.
She continues to practice that religion as a married adult.
14. Edelstein belongs to the US Democratic Party.
She is open about her political leanings and represents herself honestly. She appeared in a pro-abortion ad which she caught some flack for, but the actress stood up for herself.
15. Since 1982, she has practiced vegetarianism.
She does not eat meat, but dairy is permissible.
16. She loves writing so much that she turned it into a second career as a playwright.
Her hobbies include music composition and painting.
17. Lisa Edelstein loves animals, especially canines.
She's a dog mom to two dogs, Kapow! and Shazam!. (Yes, the exclamation points are part of their names.) These lucky dogs have their own dog park at her and her husband's lake home.
18. She worked in nightclubs while in college and New York City writer James St. James dubbed her "Queen of the Night."
Her upper-middle-class upbringing combined with her club scene work led a writer at The New York Times magazine to dub her a celebutante, an early reference to young women who became society famous without a career.
19. Edelstein used her newfound clout in the city in a positive way, writing a musical play, "Positive Me."
The play earned positive reviews.
20. It was not until 1991 that Edelstein made her film debut.
She played the role of 'Makeup Artist' in the film "The Doors."
21. She made the leap to television the next year, 1992.
She played Francine Flicker in an episode of L.A. Law.
22. Gen Xers saw her on many TV shows in the 1990s.
As she broke into acting, Lisa Edelstein made numerous guest appearances on various hit TV series. During the years 1992 to 1995, she appeared in small roles on 'Mad About You,' 'Seinfeld,' 'The Larry Sanders Show,' 'Wings,' 'Ned and Stacey', and 'Partners'.
23. Lisa Edelstein's first recurring TV role was on the show Almost Perfect.
During the years 1995 to 1997, she appeared in eight episodes.
24. She has won a bevy of awards as an actress and feminist.
Edelstein won the 2019 Independent Filmmakers Showcase IFS Film Festival award for Best Actress in a Short Film for her performance in Unzipping. She also won the Award of Excellence for Actress in a Leading Role for the same film, which also won a Women Filmmakers award and a Connect Film Festival Jury Prize for Best Drama. In 2016 she received the Women's Image Network Awards for her character in Girlfriends' Guide to Divorce.
She won Best Actress in a Comedy Series for her performance in episode "Rule #605: You Can Go Home Again" and Outstanding Actress Comedy Series for her overall performance in Girlfriends' Guide to Divorce. Fans named her the 2011 People's Choice Award Favorite TV Drama Actress. In 2004, she won the Satellite Award for Outstanding Actress in a Supporting Role in a Series, Mini-Series, or Motion Picture Made for Television for her work on House M.D. The following year she also won a Satellite Award.
References:
Celebsgraphy: Lisa Edelstein
LA HOME Magazine: A Home by the Silver Lake | Lisa Edelstein
Celebrity Tall: Lisa Edelstein Height, Weight, Measurements, Bra Size, Shoe, Biography
IMDb: Lisa Edelstein