Paradies: Liebe (Paradise: Love)
Directed by Ulrich Seidl
Written by Ulrich Seidl and Veronika Franz
2012, Austria, Germany, France
Anyone who has had an email account for long enough will attest to the tsunami of lude messages that clog the spam folder until they overflow into the inbox. They advertise magical ways to elongate your cock, bulk up in two fortnights or earn your retirement by sitting at home on your computer pressing a button. Then there are the messages written in endearingly broken English by exotic Eastern Bloc women who claim to have been captivated by a profile that you do not have (unless you've opened so many that half have been forgotten) and would like to start a new relationship with a real man. As you peruse these for curiosity's sake or for a cynical laugh, you wonder who exactly might respond to these in the hope of finding love and companionship. And then you wonder who exactly would send such an email, and – if not merely as a prank – why exactly. On a similar, franker note, there are those websites – camsites – on which unseen individuals with inane aliases ogle and venerate near nude 'models' who wink and pout and call everybody 'babe'. And if the model is a pro they can earn a decent sum by teasing faceless patrons with compliments, nipple slips and illusions of intimacy. The vulnerable patron who finds himself (let's face it, it's likely a he) fooled into believing that a real connection is being made with the fetching Romanian on screen will undoubtedly end up resentful, however much poorer, and every bit as lonely and frustrated as he was to begin with. And he will feel exploited and will curse the exploiter, who he seems to forget strips nude for and takes degrading orders from unseen individuals with inane aliases.
If the above feels like an unwieldy preamble, it is nonetheless somewhere close to the heart of Paradise: Love, the first film in Austrian provocateur Ulrich Seidl's Paradise trilogy. Liebe centres on Teresa (Margarete Tiesel), an obese, single, middle-aged Austrian woman who one day stows her teenage daughter and her cat with a relative/friend and takes off to Kenya. It is very possible that this is intended by Teresa as an innocent and relaxing holiday at a sunny subtropical resort, but when she encounters and befriends carnally-minded cougar Teresas Freundin (Inge Maux), a dumpy middle-aged Austrian like herself who is content spending cash on her Kenyan toy boy, Teresa finds herself drawn into a world of sex tourism; which is funny, because had she never met Freundin at all, sex tourism would've come to her on the idyllic beaches.
The first thing to know about Liebe is that it has a gaze; two different, conflicting gazes in fact, often simultaneously at work. As a result, the film is often discomforting to watch because of how exploitative it feels. One moment, it might adopt the fetishistic gaze of a Freundin, who commodifies the local men and the "coconut" scent of their skin which she finds helplessly addictive. The next moment it might assume the unrelentingly opportunistic gaze of the so-called "beach boys", locals who prowl the tourist-laden beaches under the guise of souvenir peddlers, their real intent being to bag a moneyed, middle-aged European who is in desperate need of a loving touch or just some wild sex. The fact that a significant number of them can speak more than a word of German only goes to show that their entire song-and-dance is studied and calculated. Actually, it's questionable how much improvisation this film contains as the "beach boys" sometimes seem to be simply playing themselves. A lot of their dialogue feels off the cuff and circular in the way improvisations can be. The same goes for the Teresa and her group of lady friends, who lie about in the sun, discussing their psychosexual woes and comparing their physical loose ends. While Liebe is not an all-round showcase of tour de force acting, it is one of pinpoint naturalism, at times appearing almost documentary-like. As a protagonist, Margarete Tiesel is crushingly sympathetic even as her Kenyan experience turns her into a cynic. One really appreciates her plight.
The way in which Seidl's film swings back and forth between these two perspectives can be strangely nauseating, particularly in conjunction with the archness of the visual composition. Colours are accentuated in a manner akin to an Aki Kaurismӓki or a Todd Solondz film: bright, simple and almost cartoonish. Many of the scenes are filmed in extended takes with very deliberate framing, the objects of interest often centred to very conscious effect. Clearly, the camera is looking, not simply capturing. Interestingly, it is not just the 'beach boys' who seem to objectify the foreign women and the money they are believed to signify. To be honest, most of the locals from busboys and security guards to wives and cousins to the possibly condescending pool instructors, appear to consider the Europeans with an inward grin, one that seems to say "I don't mind you looking down on me as long as I can keep bleeding you of your Euros". It is this which keeps Liebe from being a polemic on the victimisation of poor, underprivileged Africans. It is also this which prevents it from simply being a string of scenes in which fat white women objectify the large penises and the otherness of skinny black men, many of whom are a little too lean, a little too impish and unappealingly jaundice-eyed.
Liebe, though, is still the story of Teresa, and her genuine search for love and companionship in a land whose men – she hopes – have a definition of beauty different to that of the men she has always known. After being turned off by the aggressive hawking of a swarm of beach boys, and an aborted early sexual encounter, Teresa meets a dreadlocked baby-face named Munga (actual beach boy, Peter Kazungu) who has nothing whatsoever to sell to her though he is not at all as available as he makes himself out to be. Blinded by the attention he pays her, she stumbles quickly into some sort of an affair, unwilling to consider her own exploitation by people whose poverty compels them to exploit without remorse. And even when she becomes unaware of it, her loneliness simply drives her to continue searching. From the film's very beginning it is established that she is painfully aware of the fact that she is well past her prime, at least in terms of attractiveness. The opening scene, which feels almost mean-spirited in its abruptness, features Teresa doing what is presumable her day job, supervising a group of developmentally disabled and syndromic adults on some sort of excursion, ramming into each other on a bumper car ride. As she watches them, we hold on extended frontal tracking shots that spare little of the oddly-featured faces as they contort in exhilaration and on impact. Seidl almost seems to be challenging us not to find these individuals strange and hard on the eyes. Is this how Teresa believes herself to be perceived sexually by the men from whom she assumedly used to receive attention?
Liebe is an unapologetically provocative film. In a culture that deifies physical perfection, one in which only Venuses and Adonises can bare themselves and frolic onscreen without a sense of irony, Liebe's portrayals of sexuality are disarmingly, almost embarrassingly frank. There is one scene in particular, one drawn out birthday strip sequence which prompted a stream of walk outs at the Melbourne screening due to its extended and confrontational use of nudity. This is perhaps the one moment that reeks of exploitation to a degree that is hard to defend. Indulgence is this film's main charge, and in this instance Seidl is probably guilty. If one is so inclined, this accusation could be levelled at the film on many occasions and depending on one's taste and tolerance, this film could be anything from "not guilty by reasonable doubt" to "repeat offender".
As an exploration of the phenomenon of mutual exploitation, Liebe is a fascinating study. As an exploration of the depths that people will descend to in the face of loneliness and abject poverty, it's indispensable. It doesn't dare to theorise, which many might take issue with when the film nonetheless dares to provoke, but like Steve McQueen's Shame, it is a fertile platform for conversation, discussion and debate about complicated issues, which is at least part of the job description of valuable art.
Tope Ogundare
Visit the official website for the Melbourne International Film Festival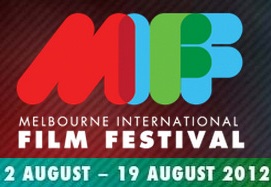 [wpchatai]