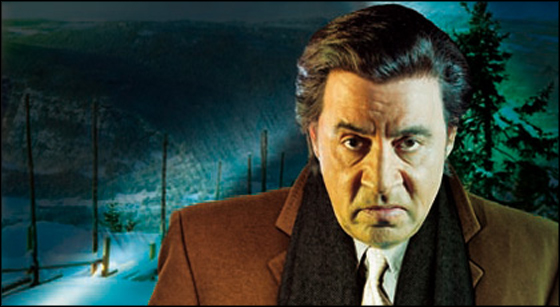 Netflix Announces Premiere Date for Original Series 'Lilyhammer'
In a move that may mark the beginnings of a notable turning point of the TV industry and its evolution online as more and more audiences flock to the internet for its viewing pleasures, Netflix has announced that new original series Lilyhammer will premiere February 6th, 2012. Lilyhammer follows star Steven Van Zandt (The Sopranos) as New York mobster Frank "The Fixer" Tagliano who has fled to Norway with the help of the Witness Protection Program after turning criminal informant and must adjust to life in his new surroundings in Lillehammer or, as Tagliano calls it, "Lilyhammer."
All eight episodes of the 1st season will roll out all at once on February 6 "so Netflix members can enjoy the series by streaming over the Internet to connected TVs, tablets, game consoles, computers and mobile phones." as the Netflix brass is proud to point out, "If you love the first episode, there is no need to wait until next week, or to set a DVR, to catch the next one." As it is an actual Norwegian production, most of the production staff behind the series is Norwegian with Steven Van Zandt on board as a writer as well while production company Rubicon TV AS is backing it. For potential fans of the series, Netflix has already acquired the rights for an eight-episode second season, so there will be more to look forward to.
This is not to confuse the deal from last March with Netflix's actual 1st Original Series, the political thriller House of Cards from acclaimed director/executive producer David Fincher and starring Kevin Spacey and Robin Wright. This was touted as the company's "first foray into original programming" which Netflix was able to outbid cable outlets like AMC and HBO for, with a staggering instant 26-episode commitment.
For more information and to get first impressions about Lilyhammer, click over to Deadline for the full announcement and the trailer below.
[vsw id="bfRgVbp9gSY" source="youtube" width="500″ height="425″ autoplay="no"]