The concept of a monarchy may have all but lost its meaning in the United States, but in the rest of the world, the top earners of some countries come from this class.
Monarchies are a form of government which differs from a democracy, and have been around for more than twice as long. Until the 19th century, in these systems, an individual or family ruled in entirety for life.
Today Monarchs are seen as figureheads limited in political power, but greatly influential in shaping nations.
2016 has some of the world's top earning monarchs. Although there are over 4 dozen sovereign nations in the world, the following are the cream of the crop when it comes to wealth.
All told, the world is made up of 44 monarchs. Although this list is only comprised of the top ten, there remain another 34 yet to be explored. As time progresses, it is conceivable that their wealth too will grow, creating some of the most powerful families in the world.
Enjoy!
10. Oman- H.M Sultan Qaboos Bin Said As-Said- $700 Million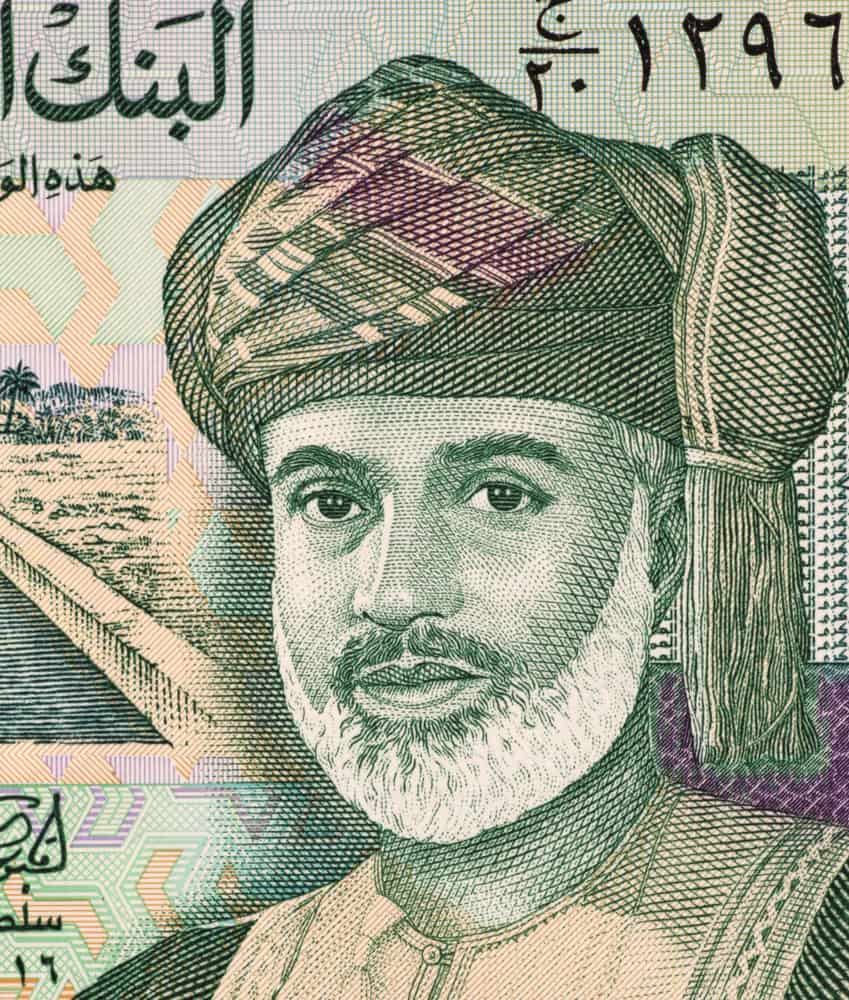 Georgios Kollidas / Shutterstock.com
On the Arabian Penninsula lies the nation of Oman. It is impressive not only in stability, but history. Oman is not only one of the oldest human-inhabited places in the world but also the oldest independent ds state among Arab Nations. An extremely progressive Sultan, Qaboos Bin Said has been a mover and a shaker since he deposed of his father. Since that time he has modernized the country's infrastructure making Oman, a once isolated country, a once again, thriving nation. Sultan Qaboos Bin Said has amassed his large wealth from the country's oil and gas sectors. Although he has reaped the benefits of his position, he is also known for sharing the wealth. He has been involved in several large scale restoration projects and is also an advocate for education and human services.
9. Monaco- Prince Albert II- Net Worth- $1 Billion
Inheriting his royalty from actress Grace Kelly and Prince Ranier the III of Monaco, Prince Albert the II has gained an expanse of wealth including real estate in Monaco and France, as well as collections of art, antique cars, and stamps. With a stake in the Monte Carlo Casino, he is known for living the fast life. Although Monaco is the smallest country in the world, it is home to a monarch with a big personality.
8. Qatar-Sheikh Tamim bin Hamad bin Khalifa Al Thani- Net Worth- $2 Billion
Mostly comprised of arid desert, Qatar is also home to Purple Island, a type of oasis known for its diverse flora and fauna. A wealth of the unexpected, Qatar is also known for eccentric, if not futuristic edifices and other Islamic influenced architecture. As a ruler, Sheikh Tamim bin Hamad bin Khalifa Al Thani is quite impressive having graduated from Sandhurst Military Academy of Britain. He has also held positions in the Qatar Armed Forces and the national offices of Security and Economy.
7. Morocco- King Mohammed VI- $2.5 Billion
Frederic Legrand – COMEO / Shutterstock.com
Since 1999, King Mohammed has been Morocco's head of state. Known especially for his business acumen, he has seen success in agriculture and banking. In addition to being a quality business man, he is also credited with efforts toward cultural preservation, especially when it comes to the native languages of his country. Unusual for a monarch, he has also made strides toward democracy. Elections have become a regular part of proceedings in his country.
6. Liechtenstein- Prince Hans-Adam II- Net Worth $3.5 Billion
Mostly known for owning Liechtenstein Global Trust, this head of state also has a reputation as a fine art collector with an elaborate assortment displayed at the Liechtenstein Museum. Liechtenstein as a country is very stable, with little to no crime, no army and no real enemies of which to speak.
5. United Kingdom- Queen Elizabeth- $15 Billion
Arguably the world's first industrialized nation; the United Kingdom is home to more than the largest cultural, economic and political influence in the world. Although much of her wealth was inherited, Queen Elizabeth the II has managed to amass a substantial wealth outside of her $5 billion dollars' worth of property. With other holdings adding to just about $10 billion dollars she ranks among the top wealthiest monarchs in the world. There is no doubt however, that if reputation were calculated into net worth, this queen would be #1, owning the largest share of this incalculable wealth.
4. Saudi Arabia- King Salman bin Abdulaziz Al Saud- Net Worth – $17 Billion
The birthplace of Islam, Saudi Arabia contains not only a rich history, but also some of the world's richest soil. Saudi Arabia is believed to possess a quarter of the world's oil within its deserts. King Al Saud is considered a philanthropist donating much of his wealth in support of Muslim causes. It is worth noting that his nephew, Prince Alwaleed bin Talal Alsaud is even wealthier, with a lavish lifestyle and a net worth of just over 26 billion dollars. All told, although the king himself may not rank the number one wealthiest monarch in the world, his family certainly ranks among the top wealthiest families.
3. Brunei- Sultan Hassanal Bolkiah- Net Worth- $20 Billion
Brunei is located coastally in South-East Asia, putting it in a perfect location for trade routes linked to the Indian and Pacific Oceans. The beneficiary of gas and oil development within the country, Sultan Hassanal Bolkiah has supported a stable economy and culture, where members do not pay taxes. The sultan of Brunei is known for lavish spending including a collection of rare vehicles and property all over the world. In fact his car collection alone is worth about $5 billion.
2. United Arab Emirates- Sheikh Khalifa Bin Zayed Al-Nahyan- Net Worth- $23 Billion
Philip Lange / Shutterstock.com
The wealth of the United Arab Emirates is not just in its almost 100 billion barrels of oil- but in its natural beauty. It is also known as a go-to location, with things like the world's tallest building (Burj Khalifa) or the oldest mosque in the United Arab Emirates (Al-Bidyah). In addition to its natural beauty, it is also home to the 2nd wealthiest monarch. Sheikh Khalifa is not only the head of state but is also the chairman of the Abu Dhabi Investment Authority which handles an excess of $600 billion dollars annually. Sheikh Khalifa is also a seasoned philanthropist donating significant amounts of wealth toward human services within his country.
1. Thailand- King Bhumibol Adulyadej – Net Worth- $30 Billion
A strong pulse at the center of South-East Asia, Thailand is known as the 'golden triangle' for a reason. Although most of Asia experienced political fall-out from colonialism, Thailand has remained relatively unscathed by external forces. Thai Kings have ensured the country's independence since the 17th century. The tradition of benefiting from shrewd governance is one that has not escaped King Bhumibol Adulyadej. He is rumored to own one of the world's largest carat diamonds, among other treasures. Having ruled for over 70 years, one of the longest ruling kings in the world, he is the top earning royal, with a net worth of just over $30 billion.
[wpchatai]