Oliver Reed as Athos in The Three Musketeers & The Four Musketeers (Richard Lester, 1973/1974, UK):
These films were actually shot all at once but ultimately released as two separate films telling one long story. As the musketeer with a dark past, Oliver Reed provides a lot of the heart and soul in these very entertaining and well-made films. Technically, since we have to isolate one film for our fantasy nomination, it would be The Four Musketeers as his role is more prominent in that film. Reed's reunion scene with Faye Dunaway's Milady is superb as is Reed's intense swordplay with an array of opponents including Christopher Lee. An underrated actor whose career was damaged by well-documented alcohol problems and notorious off-screen behavior, Reed still logged in some truly incredible acting performances over the course of his career. His portrayal of Athos is definitely one of them.
Other notable Oliver Reed performances: The Devils (Ken Russell, 1971, UK), The Brood (David Cronenberg, 1979, Canada).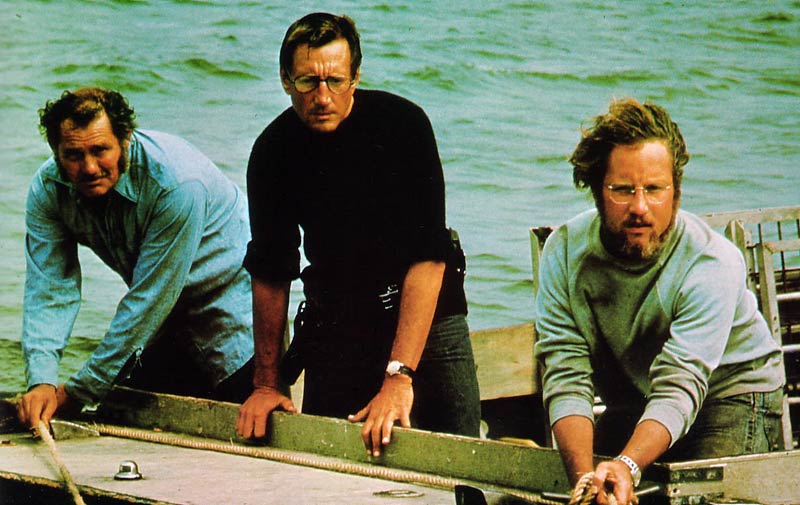 Robert Shaw as Quint in Jaws (Steven Spielberg, 1975, USA):
This is Oscar nomination highway robbery at its finest. Cast after original choice Sterling Hayden couldn't accept the role, Shaw turns in a legendary performance as the professional shark hunter haunted by survivor's guilt. An Oscar nominee for Best Supporting Actor for 1966's A Man For All Seasons (Fred Zinnemann, UK), Shaw turned in a number of great performances in some classic films before his untimely death at the age of 51.
Other notable Robert Shaw performances: From Russia With Love (Terence Young, 1963, UK), A Man For All Seasons (Fred Zinnemann, 1966, UK), The Sting (George Roy Hill, 1973, USA), The Taking of Pelham One Two Three (Joseph Sargent, 1974, USA), Robin and Marian (Richard Lester, 1976, USA), Black Sunday (John Frankenheimer, 1977, USA).
Darwin Joston as Napoleon Wilson in Assault On Precinct 13 (John Carpenter, 1976, USA):
Director Carpenter's Howard Hawks-influenced film about a police station under attack is rarely if ever talked about in conversations about the great American crime films of the 1970's. Why? Many reasons could be cited: the film wasn't a box office success, it's low-budget and doesn't feature big name actors, it's most often mentioned as part of a discussion about John Carpenter's horror-heavy filmography and is always eclipsed once his 1978 milestone Halloween is brought up, etc. The fact of the matter is Assault On Precinct 13 is a great film, due in no small part to the excellent acting by lead actor Austin Stoker and especially the late Darwin Joston as an inmate who joins forces with the police during the siege by heavily-armed gang members. As I watch Joston's cool, confident performance, I always wonder why at the very least he didn't become a regularly working low-budget film legend. Unfortunately, Joston's feature film resume is very small. If Assault had been a surprise hit, would that have been different? We'll never know. Regardless, Joston's Napoleon Wilson is a very memorable character in an underrated movie.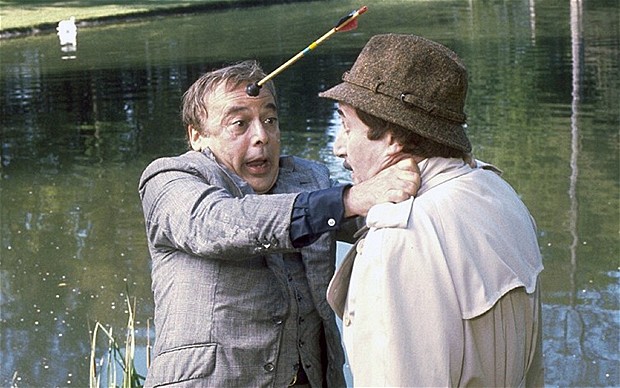 Herbert Lom as Charles Dreyfus in The Pink Panther Strikes Again (Blake Edwards, 1976, USA):
Lom, in the fourth and best of the Pink Panther film series, turns in a masterful comic performance as the police inspector driven mad by Peter Sellers' legendary Clouseau character. Comedic performances rarely receive Oscar notice, Robert Downey Jr.'s Best Supporting Actor nomination for an overrated performance in Ben Stiller's Tropic Thunder (2008, USA) and Kevin Kline's much-deserved win in the same category for A Fish Called Wanda (Charles Crichton, 1988, USA) being a couple of obvious exceptions. While the Pink Panther films are primarily thought of as showcases for Peter Sellers' unique comedy talents, veteran character actor Lom deserves real credit here for a truly great, manic portrayal with moments of Bob Hope-level comic timing.
Other notable Herbert Lom performances: The Phantom of the Opera (Terence Fisher, 1962, UK), The Dead Zone (David Cronenberg, 1983, USA).
Jerry Reed as Bama McCall in Gator (Burt Reynolds, 1976, USA):
Reed, a successful country & western singer turned actor gives an amazing, unexpected performance here as a Southern crime boss. His acting is reason enough to seek out the film, regardless of what you might think about this phase of Burt Reynolds' career or the mixed bag of the film as a whole. Reed's subtle and powerful speech to his childhood friend Gator (played by Reynolds) about his life philosophy of taking or being taken should be taught in every "acting for the camera" class in theatre and cinema schools everywhere. This performance in a film that was never going to get any real critical acclaim is Jerry Reed's crowning acting achievement.
Roy Scheider as Doc in Marathon Man (John Schlesinger, 1976, USA):
Scheider, a Best Supporting Actor Oscar nominee for The French Connection (William Friedkin, 1971, USA) and Best Actor Oscar nominee for All That Jazz (Bob Fosse, 1979, USA) turns in an underrated performance here in a classic film. Most of the critical attention for Marathon Man went to Laurence Olivier for his great performance as Nazi doctor Szell. Olivier was rightfully nominated for a Best Supporting Actor Academy Award for his role but Scheider should've been nominated in the same category for his performance. Olivier is excellent in the film (as is William Devane while we're on the subject) but when Scheider's character departs from the story, the film becomes noticeably less interesting as a whole (an effect we see later in the Lance Henriksen entry). This is one of Scheider's very best performances.
Other notable Roy Scheider performances: The French Connection (William Friedkin, 1971, USA), Jaws (Steven Spielberg, 1975, USA), Sorcerer (William Friedkin, 1977, USA), Blue Thunder (John Badham, 1983, USA), 52 Pick-Up (John Frankenheimer, 1986, USA).
Oliver Reed as Dr. Hal Raglan in The Brood (David Cronenberg, 1979, Canada):
The Brood is a landmark in David's Cronenberg's career for a couple of reasons. One, it's his first cinematic masterpiece and two, it's his first film that features truly remarkable acting. Reed gives a commanding performance as a pioneering therapist with an unusual method of dealing with his patients' deep-seated anger. Reed's character begins to suspect his "star" patient (Samantha Eggar, tackling her role with ferocity) may be responsible for a wave of bloody vengeance, leading to an unforgettable climax.
Other notable Oliver Reed performances: see previous Oliver Reed entry.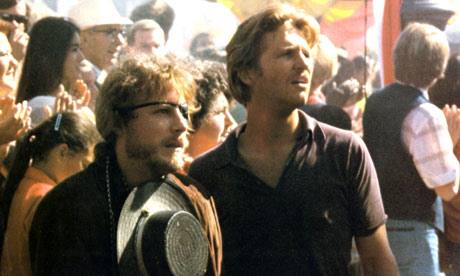 John Heard as Alex Cutter in Cutter's Way (Ivan Passer, 1981, USA):
As an alcoholic Vietnam veteran thrown into the role of amateur detective after his friend Richard Bone (played by Jeff Bridges) witnesses the aftermath of a murder, Heard delivers far and away his finest work to date as a screen actor. His intense performance will have you forgetting he's probably best known for playing the father in Chris Columbus' Home Alone and Home Alone 2 (1990, 1992, USA). As a matter of fact, it will be difficult for you to believe it's the same actor. Considered an underappreciated gem of American crime cinema, Heard's performance in the film is more than enough reason to see Cutter's Way.
Patrick Mcgoohan as Dr. Paul Ruth in Scanners (David Cronenberg, 1981, Canada):
Forever a TV legend for The Prisoner and an Emmy award winner for a couple of guest starring roles on Columbo, McGoohan turns in his finest big screen performance here as a flawed father figure grooming a gifted but troubled man with telekinesis to become an undercover agent. McGoohan exudes quiet power throughout the film, making the boardroom scene about the scanner program and the sequence where he introduces himself to the Cameron Vale character absolutely sing.
Other notable Patrick McGoohan performances: Ice Station Zebra (John Sturges, 1968, USA).
[wpchatai]