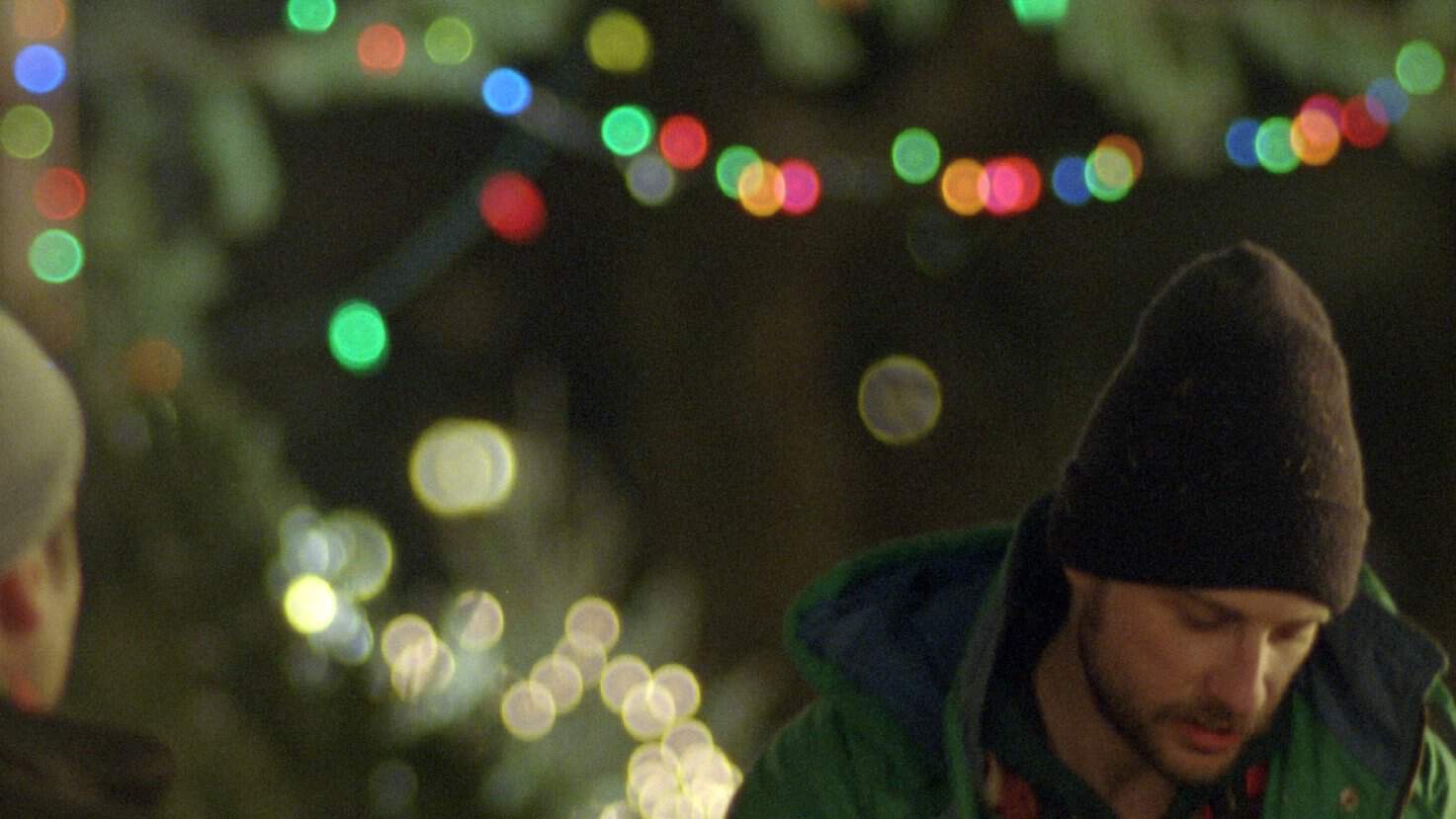 15.) Christmas, Again
Like its title suggests, Christmas, Again dissipates as quickly as it arrives, a series of fleeting moments destined to repeat themselves, but Charles Poekel's film is anything but forgettable. An authentic, warmly-shot realist drama about Noel, a seasonal Christmas Tree salesman in Brooklyn, the film draws heavily from Poekel's own experiences, and the attention to detail shows. The film is entirely focused on Noel (Kentucker Audley), molding what little narrative there is around his life and framing its tension around his loneliness. It provides a surprisingly effective dialectic through contrasting Noel with his fellow workers as well as the customers, balancing his subdued, increasingly depressive state with the general joy of the season. Brief rays of hope break through Noel's cloud of ennui, as Christmas Again, but never disperse it completely. It's a film which is content to be, rather than strive for a message.
14.) The Gift
Joel Edgerton's tightly-wound psychological thriller follows in the footsteps of Hitchcock, and apart from a few moments of dissonance between the narrative and theme, The Gift delivers a genuinely intriguing and unnerving film.  Jason Bateman and Rebecca Hall star as Simon and Robyn, a couple who become embroiled in a harrowing dissection of their marriage as Simon's past is dragged to the surface by his old schoolmate Gordo (Joel Edgerton).  It's a more layered, nuanced film than it seems, even as it revels in genre conventions and bait & switch situations. Edgerton's direction is so assured, it's startling that this is his first picture. Apart from an ending that's more unpleasant and artificial than it could have been, The Gift keeps a firm rein on its tension, preferring to allow awkward conversations and uncomfortable situations to simmer and encourages a sense of dread over the commonplace in place of over the top horror.
13.) Bone Tomahawk
A horror-western steeped in whisky-soaked dialogue from writer/director S. Craig Zahler. As gruesome an indictment of humanity's capacity for violence as it is, Bone Tomawhawk is committed to its characters, and for good reason. Kurt Russell, Richard Jenkins, and Matthew Fox deliver career performances (Jenkins in particular is unrecognizable), while Patrick Wilson and Lili Simmons provide the much needed heart of the film.  It's a rather simple plot: a tribe of cannibal troglodytes kidnap two townsfolk, so the aging sheriff and a posse set off to bring them back.  Humble though the premise may be, the film finds its footing through a slow burn tension, an eccentric strangeness to its proceedings, and first and foremost by allowing its actors to have their way with its brilliant dialogue.
12.) Hit 2 Pass
A Canadian film which pushes against the confines of what we know as cinema, a necessary film which both surprises and delights with equal measure. Kurt Walker's film is a self-aware, playful experimental documentary with strains of slapstick comedy, exploring senses of place and tradition in storytelling with digital technology and an infusion of video game aesthetics. Ostensibly about a father and son bonding over preparing for the annual Hit 2 Pass race in Prince George, the film is about far more than that surface description even before its narrative departure near the midway mark.  It's a reflection on our collective history, but more than that, as it asks us how to interpret our own past and question nostalgia even as it engages with it. It's a difficult film to parse, but a thoroughly enjoyable one to behold in its exploration of tradition and identity.
11.) Theeb
While it has already been introduced as a corrective to Lawrence of Arabia, Theeb doesn't have nearly the heft for the claim. Rather than compare it to one of the greatest epics in cinema, this Jordanian film stands on its own as a coming-of-age Western that pairs grand vistas with an intimate character study. An 11-year-old boy named Theeb, the son of a renowned Bedouin leader, tags along as his older brother escorts a British officer across the desert.  Naji Abu Nowar's first film may not be ambitious in scope, but proves to be as effective a "western" as any we've seen from America in the last few years, and it never leans too hard on its locale to carry the weight of the film. Theeb carries a certain timeless quality to its story and drama, in that it is essentially a child driven adventure story that looms into being as a larger than life confrontation with violence, grief, and survival. In a year filled with creative variations on the Western, it's refreshing to a see a conventional, beautiful take on the genre in Theeb.