When you flip on your TV to watch NCIS: New Orleans or your computer to watch Documentary: Now, your eyes probably rivet to the exotically beautiful Necar Zadegan. NY stage audiences better know the actress for her performances on Broadway. Her Broadway debut role took the form of the Leper in Rajiv Joseph's play "The Bengal Tiger at the Baghdad Zoo."
Playing opposite the late actor Robin Williams in the Tony award-winning and Pulitzer Prize-nominated play, she wowed audiences.
She also turned to television roles as an outlet for her creativity. She currently stars on NCIS: New Orleans as Special Agent Hannah Khoury and will debut a role in the next chapter of the Star Trek franchise, "Picard," not yet in production. Television audiences took notice of her, as did critics when Zadegan played First Lady turned President Dalia Hassan on 24.
She's become so ensconced in the television scene that Marti Noxon, the creator of "Girlfriends' Guide to Divorce," wrote the character Delia Banai specifically for Zadegan to play.
1. She loves working in theater and has taken roles that saw her move to other continents for the play's duration, including turns at the Royal Dramatic Theater of Stockholm and the Edinburgh Fringe Festival.
She's also performed pieces at The Mark Taper Forum, The Palace of Fine Arts in San Francisco, and toured internationally playing in "Satellite with Love," performed in Persian.
2. Necar Zadegan was born June 20, 1982, making her a Gemini.
Although Gemini is the sign of twins, Necar was part of a single birth. She has a sister, but not a twin.
3. Although she is an American actress who grew up living in northern California, she was born in Germany, in Heidelberg, Baden-Württemberg, West Germany precisely.
4. Both of her parents hail from Iran but reared her in San Francisco, California.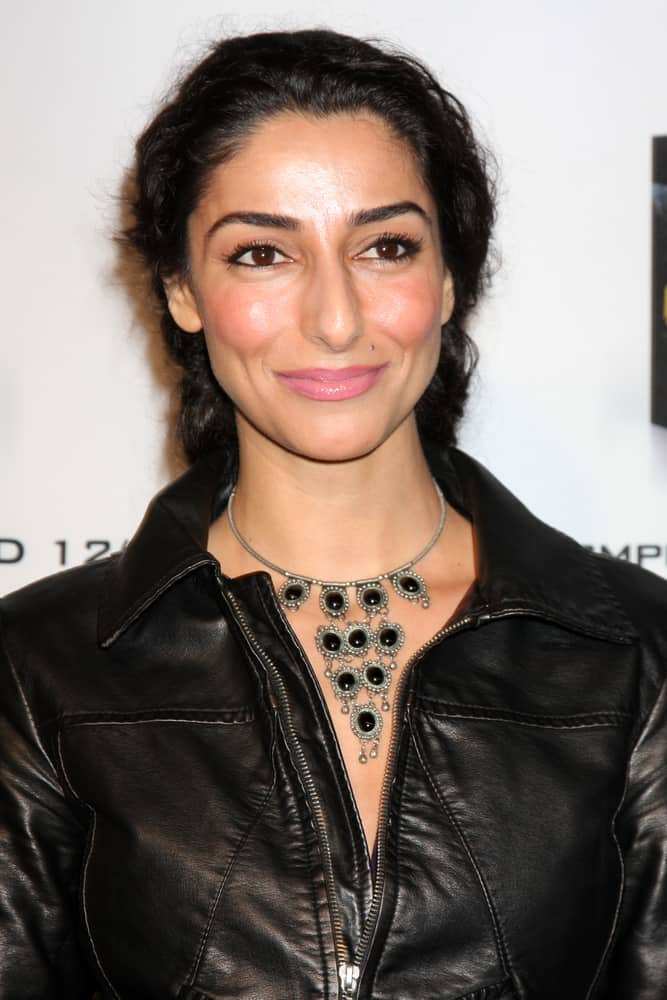 5. Zadegan focuses only on her work.
She does not reveal much about her personal life, so little is known about her romantic entanglements. She also does not mention her family's first names in interviews, so you find little information about them either.
6. Zadegan prioritizes education.
She graduated from college from the University of California, Santa Barbara with a BA in English Literature. She partially paid for her schooling with a performance scholarship in theater and dance. She graduated with honors.
7. Zadegan also studied at the Sorbonne University in Paris, France.
US colleges encourage their students to travel overseas for a year of foreign exchange study.
8. The multilingual actress fluently speaks English, Persian, German, and French.
She also studied the languages of Arabic, Spanish, and Hebrew for acting roles, so she could perform in those languages.
9. The tiny actress measures 5 feet 8½ inches in height and weighs 125 pounds (57 kg).
She's used her willowy frame to her advantage, also developing a modeling career.
10. Necar Zadegan does not reveal many details of her love life, but some sources still link her to Gadi Erel, also known as Daniel Erel, to whom she became engaged.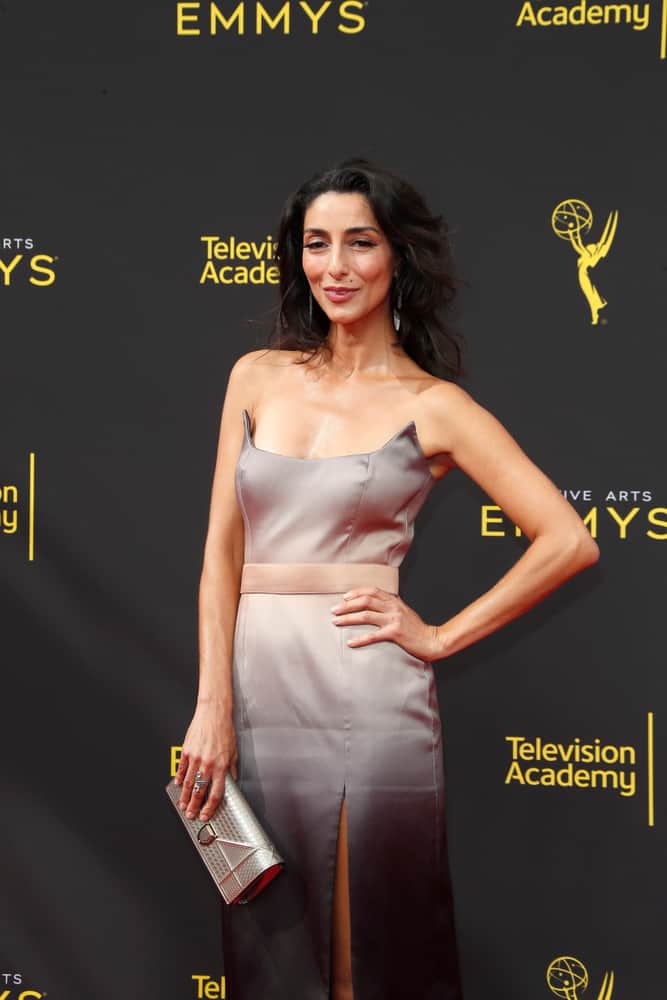 They began seeing each other in 2008. Her Instagram featured photos and videos of them together until 2017.
11. She has brown eyes and dark brown hair.
She resembles both of her parents in these traits.
12. Her unique looks stem from her Iranian heritage.
In modeling, she's known for her heart-shaped lips and the mole above her upper lip.
13. Zadegan volunteers with the philanthropy USAID to support global educational opportunities.
She travels the world advocating for education for this group.
14. Necar Zadegan also travels the world as an ambassador for BuildOn.org, a philanthropy that builds schools for children.
15. She gravitates toward strong-willed, driven female characters, especially when they are the female lead.
Knowing this, Noxon wrote her "Girlfriend's Guide" character tailored to her favorites.
16. Her favorite room in a home is the balcony.
She spends most of her time on her balcony at her own home.
17. Her first theater appearance was at 16 years old at the Edinburgh Fringe Festival in Scotland.
18. She's quite the gardener and loves plants.
They provide a festive way to decorate a balcony, plus you can also use them indoors in pots and other containers to bring the outdoors inside. This lets you feel like you're outdoors even when the weather precludes you from sitting on the balcony.
19. Zadegan loves to throw parties.
She is known as a consummate hostess.
20. She considers her role on 24 to have been her big break on TV.
She had already acted on television, but the role she landed in 2010 brought her notice and garnered her work with experienced film and television actor Kiefer Sutherland. The well-followed show and its ready fan base helped her get noticed in the crowded field of TV actresses.
21. She has been a working actress for so long that, despite only earning a marquee name recently, she had already built a credits list.
This included projects with the late Robin Williams, Michael Sheen, Tim Robbins, Carrie-Anne Moss, Samuel L. Jackson, Kiefer Sutherland, Holly Hunter, Gary Weeks, and Daniel Zovatto on TV, in film, on Netflix, and in the theater.
22. This versatile actress has played the US First Lady (24), the US President (24), and the Queen of Iran (Masters of Sex).
Talk about playing diverse powerful positions and big shots.
23. Although she acts in dramas more than any genre, her debut on television occurred on the series The Bernie Mac Show in 2005.
Her role in that episode was titled "Sales Associate."
24. 2010 really was her breakthrough year.
Necar Zadegan also played Jehan Younger in Unthinkable that year. It marked her theatrical film debut appearance.
25. Beginning in 2019, Zadegan dated Armin Amiri, an Iranian-born producer, and actor.
The duo often hit the red carpet together.
Actress Necar Zadegan's down-to-earth nature stems from her strict upbringing in Hayward, CA. Although her parents had immigrated from Iran, they're Catholic. They sent their daughters to Moreau Catholic High School.
Talking about her role in Emily Owens, M.D., she says she did not fit any of the student archetypes in high school. She joked in a 2012 interview with Backstage, "Maybe I'm the cafeteria lady with the hairnet? (laughs) No, I'm not."
She was and is an outdoorsy person who loves keeping active. She workouts regularly and works with a personal trainer to remain healthy. Her favorite sports include tennis and skiing. She also swims, runs, and bikes, plus takes barre and Pilates classes. She throws in a little yoga for good measure.
Although she stars on a few hit TV shows, she remains very normal. When she had to move to Vancouver in 2012 to shoot Emily Owens, M.D., she did not hire a fancy moving company or have "her people" handle it. Necar jumped into her Toyota 4 Runner with her dad and the two road-tripped to Canada together from Los Angeles, California. She found an apartment and he helped her move in and get settled.
You won't hear much in the way of her personal life because this actress eschews the rumor mill and gossip rags. She likes her interviews to stick to work or work out. She has spoken in general terms about her time in high school and college, but she does not share many details.
Necar Zadegan hearkens back to Hollywood's heyday, when fans spotted actresses and actors on the red carpet at their film premiere, and only knew what they read in interviews. Even her Twitter account focuses on work rather than personal life, so expect to get to know this actress better by watching her every role and reading all of her interviews.
References:
Healthyton: Necar Zadegan Height, Weight, Age, Body Statistics
IMDb: Necar Zadegan Biography
Healthy Celeb: Necar Zadegan Height, Weight, Age, Body Statistics
The Cinemaholic: Is Necar Zadegan Married?
[wpchatai]